Cowsills - Rock and Roll Hall Of Fame

The site with our HOF petition was shut down without notice. Please join us in "Liking" our Facebook page.
Welcome . . .
to my (with the help of many
friends) tribute to The Cowsills!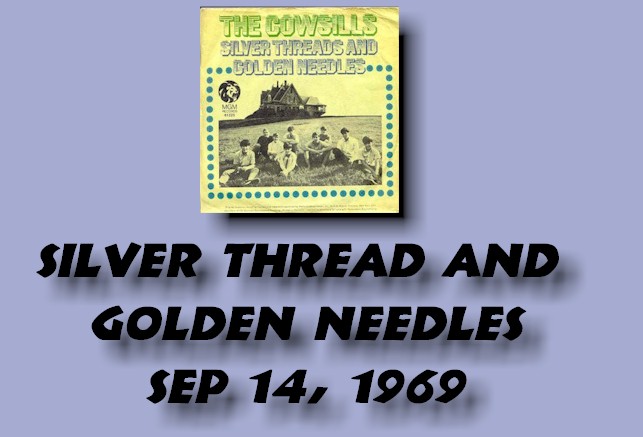 September 2015 News:

The Continental Drifters have released a retrospective CD called Drifted: In the Beginning & Beyond. It includes rare cuts and live performance recordings. Of course this will include Susan Cowsill!

Let's get Family Band: The Cowsills Story story on Netflix. Please call 1-800-587-7067 and request the film !!

Susan announced at their Cutting Room show 4/11/15 that they would be going into the studio and recording a new album of new music the beginning of 2016. Exciting news for us to look forward to !!

The Continental Drifters are reuniting for a few shows. If you get a chance make sure to go see Susan and this FANTASTIC live band. They will play at Tipitinas in New Orleans on Sept. 12th and will be at the Morgan-Wixson Theater in Santa Monica, California on Saturday Sept 19th as a Wild Honey show for Autism. You won't regret going!!

Catch the Cowsills at one of these 2015 shows:

Cowsills Only
October 10 - The Cowsills make a return engagement at The Cutting Room in New York City.
October 11 - Cowsill favorite Mohegan Sun in Connecticut will once again host the Cowsills.

Happy Together Tour Dates:
September 2 - The HTT continues at the Mahoning County Fair in Canfield, Ohio.
September 5 - Catch the C's with the HTT at the Champlain Valley Fair in Essex Junction, Vermont.

2016
January 23-30 - The Cowsills will be a part of the 2016 Where The Action Is cruise along with The Raiders, The Association, Gary Lewis, and Bill Medley and his daughter.

Want to hear the current Cowsill music? Click the CD names buttons and get your copies !
Site Initiated: Aug 2001
Domain: May 17, 2002
Site Map
Revisions: See Updates page
Since August 26, 2002


have stopped by to celebrate The Cowsills !!